- Advertisement -
According to new data released by the company's CEO, Mr. Elon Musk, SpaceX's Starlink satellite internet network had a significant increase in download and upload data within two months earlier this year. Soon after the Russian invasion severely damaged the communications infrastructure and shut down satellite internet services, Starlink shipped its user dishes to Ukraine.
Since then, SpaceX has collaborated with the American government to ship the terminals, and according to earlier data released by Musk, the company has donated about $80 million to Ukraine. After the vice prime minister of Ukraine verified that Starlink had helped his nation quickly reestablish communications capability following deadly cruise missile strikes by Russia that are estimated to have cost more than half a billion dollars, the executive released additional data today.
Moments ago, Musk released the statistics in response to Mr. Mykhailo Fedorov, the vice prime minister and minister of communication of Ukraine, who said yesterday that Starlink enabled his nation to quickly restore communications in the wake of the cruise missile attacks.
These strikes, which are widely regarded as the worst against Ukraine since the conflict started in February, are projected to have cost Russia close to $650 million.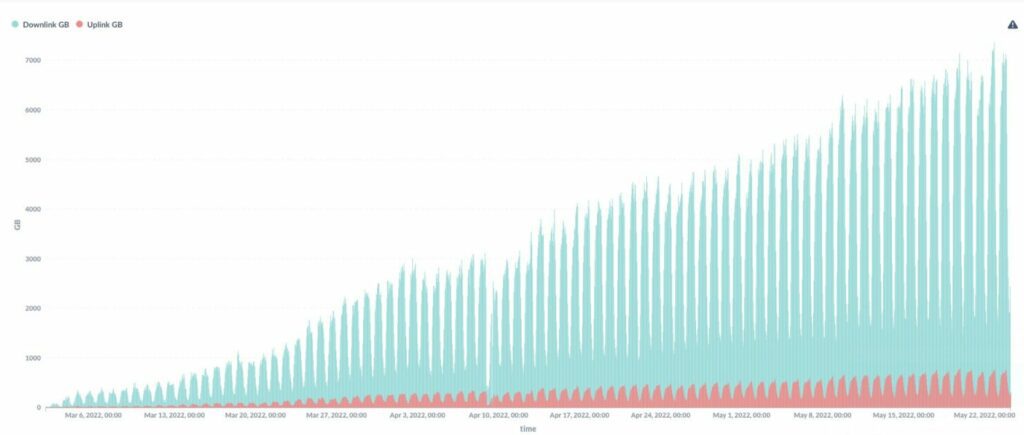 credit: wccftech
As of the third week of May, Starlink users had downloaded thousands of Gigabytes of data, according to information provided by the SpaceX CEO.
The utilization data is available as of March 6, or about two weeks after SpaceX first made the service available in Ukraine. Since then, about 20,000 terminals have been sent to the war-torn nation by SpaceX and the United States Agency for International Development (USAID). These have not only aided in vital military communications but have also allowed Ukrainians to keep in touch with the outside world in order to expose the horrors committed by Russia.
According to Musk's research, by the end of the third week in May, Ukrainians had started downloading 7,000 terabytes of data every day, with daily usage increasing almost exponentially since the downloads began on March 6.
A rough estimate of the overall amount of data downloaded throughout the course of the period is also shown in the graph; if we assume an average daily download of 4,000 gigabytes, the total amounts to about 310,000 gigabytes, or 308 terabytes, of data.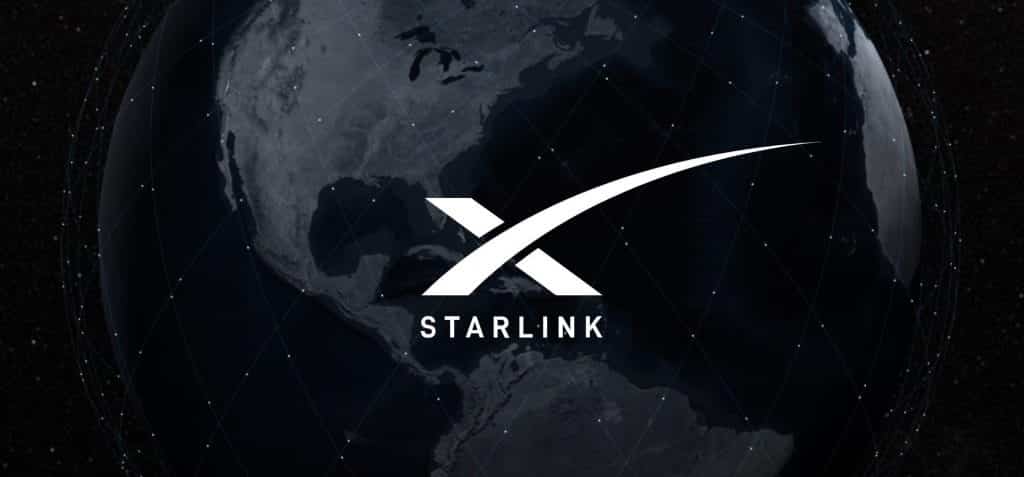 - Advertisement -
Starlink has evolved over the past two years from offering Internet connectivity to Americans to be one of the world's fastest internet service providers. According to data acquired by Ookla, when it comes to downloading speed, Starlink performs better than broadband internet in the majority of countries.
However, this year's large user base has put a burden on the current satellite constellation in low Earth orbit, which has resulted in slower speeds for customers in the United States (LEO). The number of Starlink satellites that SpaceX can fit into its medium-lift Falcon 9 rocket is limited by the fact that more recent spacecraft are larger than their predecessors.
SpaceX intends to use its Starship next-generation launch vehicle to deliver the second-generation Starlink satellites online and mitigate this. When Starship is fully operational, it will be the biggest rocket ever built, allowing SpaceX to quickly expand its constellation. The latest from Boca Chica, Texas, where SpaceX is testing and manufacturing the rocket, shows that its upper-stage vehicles are stacked on the first stage. The rocket is currently awaiting its first orbital launch attempt.
Also Read:
Source
- Advertisement -